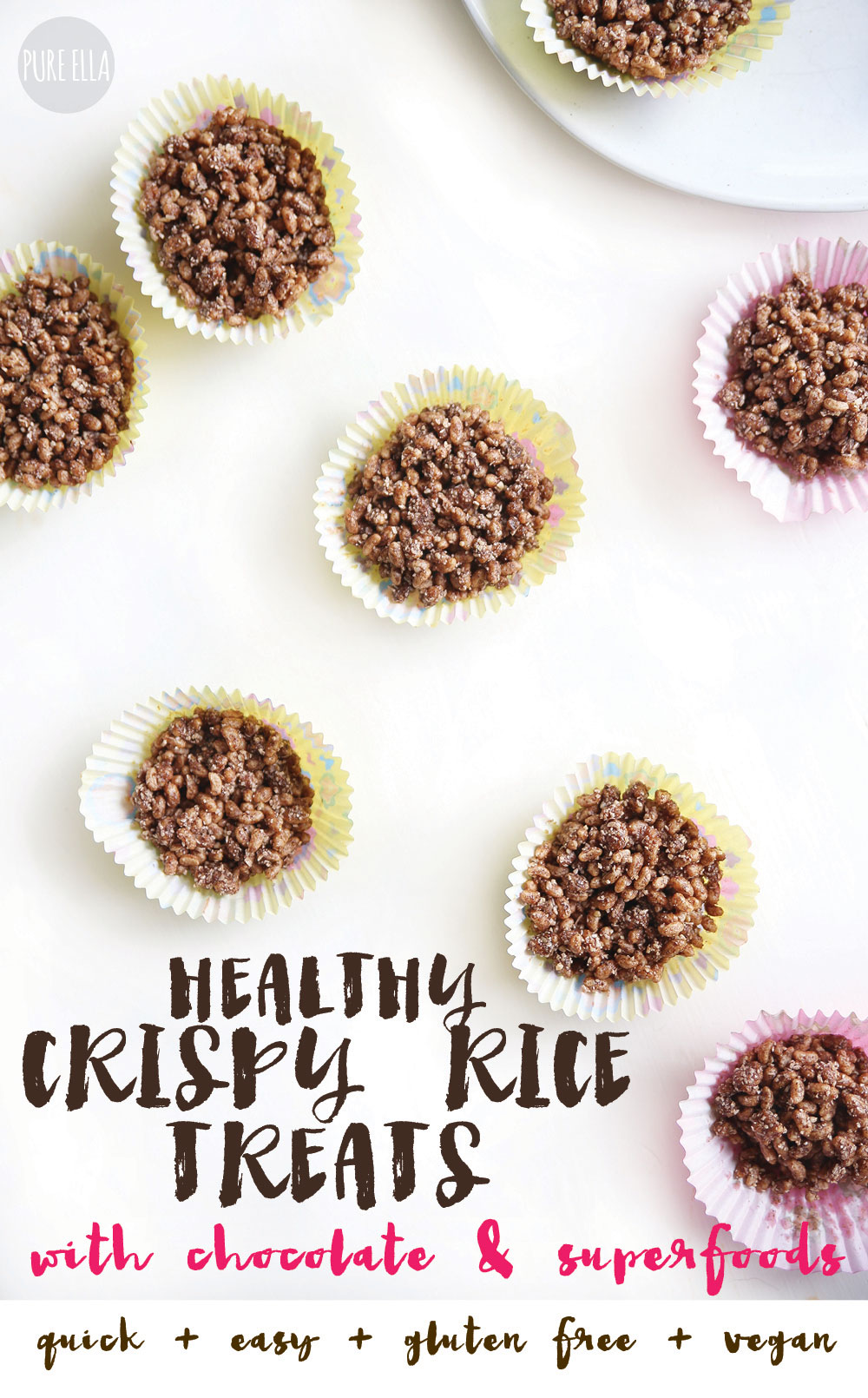 I love making healthy refined sugar free desserts and yes, as you can see I enjoy baking and challenging myself in the kitchen… but that's for those occasional treats – my usual healthy desserts/ treats are super quick and easy! These Healthy Crispy Rice Treats are the kind of treats I usually make – easy peasy no fuss delicious little somethings to satisfy out sweet tooth (but usually have some extra healthy boost to them) – point is – they're super quick, easy, organic and delicious! Yaaasssss!!!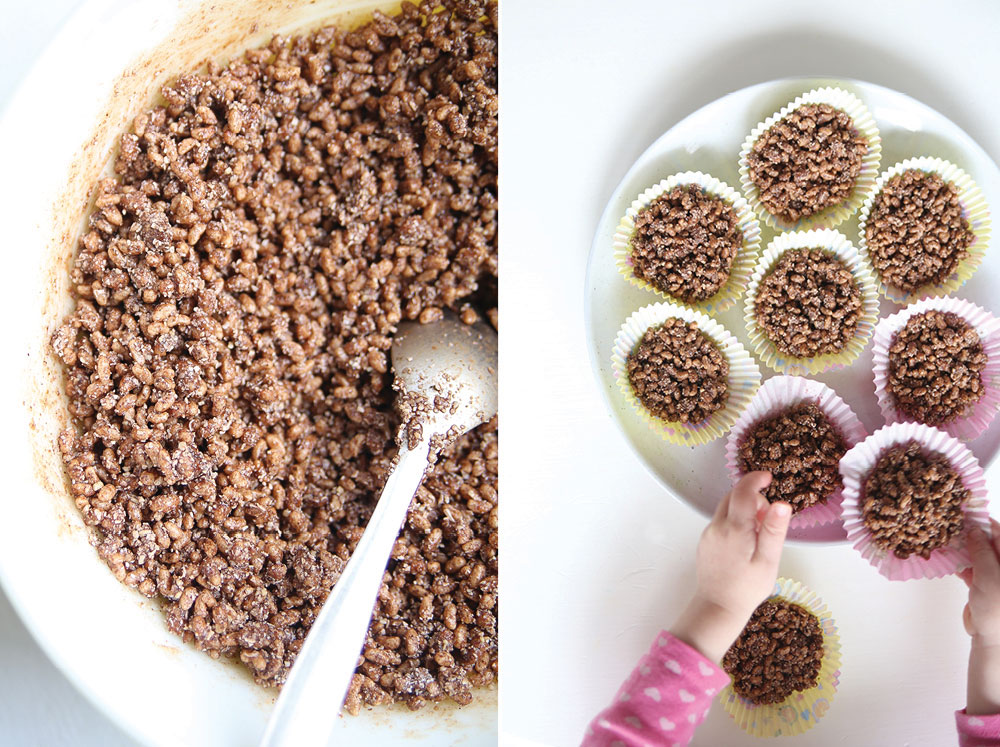 Healthy Crispy Rice Treats
(gluten free, vegan rice crispy treats)
Healthy Crispy Rice Treats with Chocolate and Superfoods (gluten free vegan)
Author: Ella Leché of Pure Ella
Prep time:
Cook time:
Total time:
Serves: 4
Healthy gluten free, vegan, organic, refined sugar free rice crispy treats.
Ingredients
4 tablespoons coconut oil
2 tablespoons cacao powder
2-3 tablespoons maple syrup or honey
2 cups organic crispy rice cereal
2 tablespoons hemp powder (optional) or vanilla protein powder
1/4 cup almond flour
1/4 cup coconut flakes (fine textured)
Instructions
In a medium pot, heat the coconut oil, add the cacao powder and maple syrup and stir. Add in the crispy rice cereal and stir to coat all over.
Add in the hemp powder, almond flour and coconut flakes and stir to combine right in the pot. (you do not need to transfer the mixture like I did (I did that so that my kids could stir in a bowl rather in a hot pot).
Once mixed, distribute evenly between 10-12 cupcake liners. (you do not need to use a muffin pan, but you could) You can just place them on a flat surface that basically will fit in your freezer.
Freeze for about 10 minutes before serving as the oil needs to solidify to keep these together.
Note : if leaving out for more than 30 minutes in a warm temperature, they may become soft again. Simply return to the freezer for about 5 minutes to set. (Honestly, we did not have this problem as they were gone in minutes from the table.)
Alternatively, you could just store then in the freezer for a healthy snack on hand 🙂 Enjoy!
You could also omit the almond flour if a nut-free snack recipe is desired. This would make them great school-safe snacks!
You could also easily add in chia seeds and other nuts and seeds, like sunflower seeds – but you'd want to grind them so they stick better, otherwise these would be very crumbly.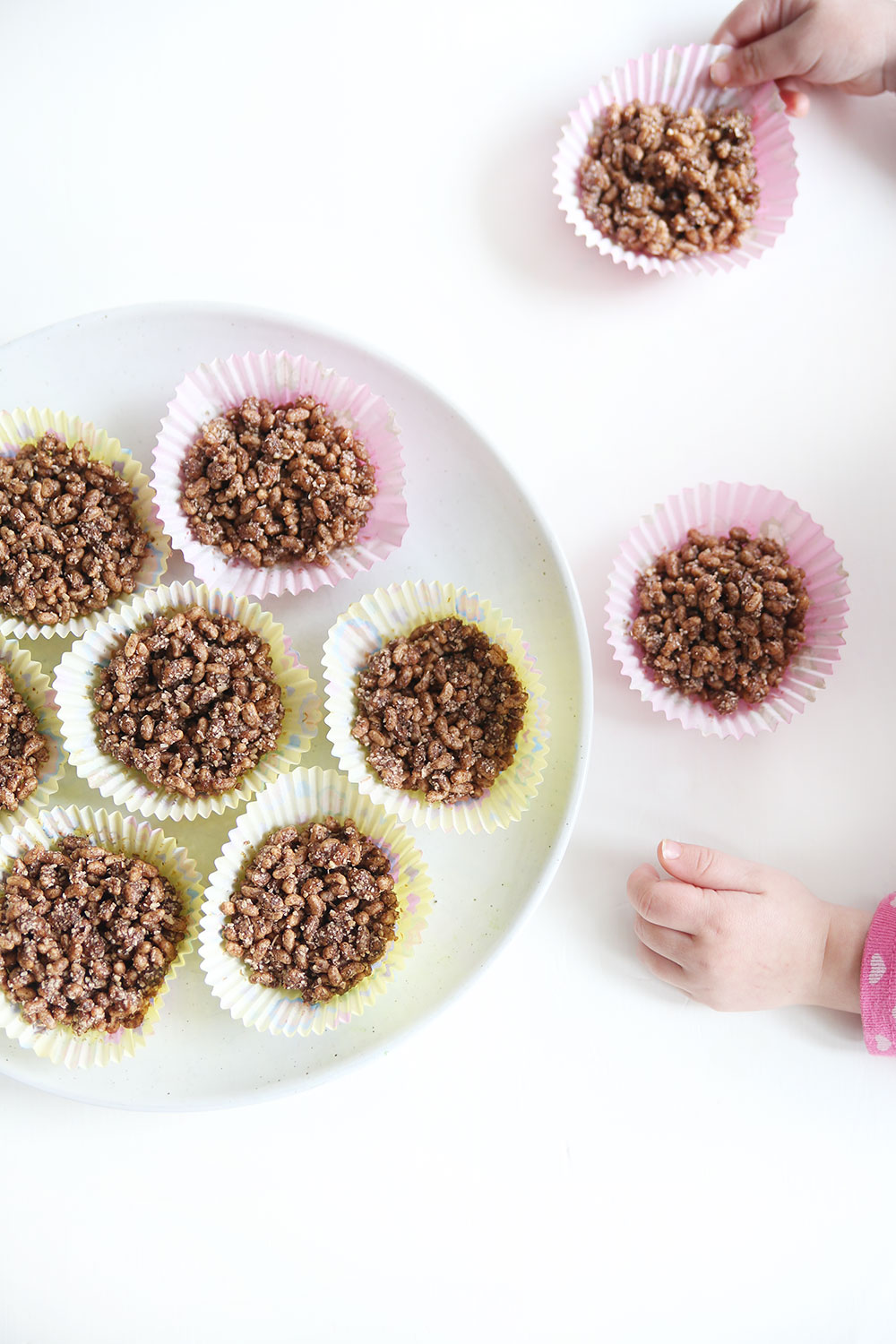 This is just the best little treat! If you have an impromptu guest dropping by for a coffee you could practically make these while you're chatting with your friend 🙂 
Or if you have little hands around you could get them to help make and eat these and see some happy smily faces on a rainy day 🙂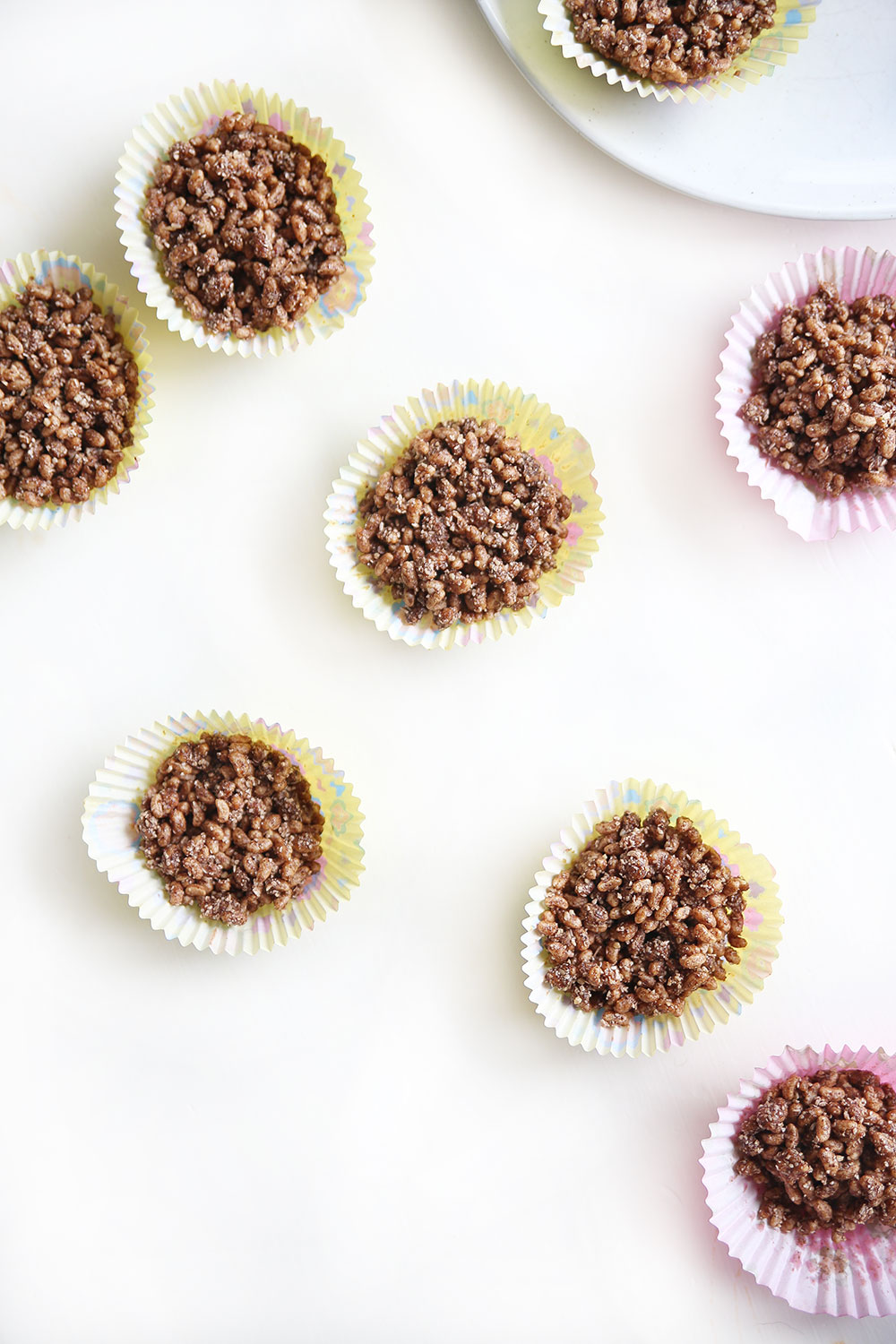 Cut the Sugar Tips :
For this recipe I used a refined sugar free sweetener like maple syrup and only 2 tablespoons total.
And I added protein! Protein helps you feel fuller so you are satisfied with less – I have hemp and almond flour in there to add in the protein – these ingredients also add a health boost as they contain lots of nutrients among them Omega 3 fatty acids, magnesium, calcium, etc.