5.9.10
Remembering June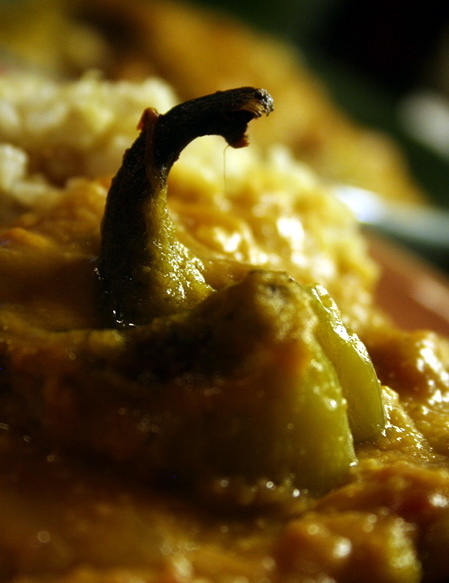 My mother, June Chávez Silverman, was a fiery, high-spirited Chicana beauty with black eyes and a cackling laugh that was contagious. She loved to entertain and was a legendary hostess, especially during the years my father was provost of Stevenson College at UC Santa Cruz. I still have the black silk camellia she pinned on the low-cut neckline of her festive gowns. Exuding clouds of Youth Dew and always amazingly calm, she would oversee Ramos Fizzes and chicken enchiladas for a hundred. I still have the recipe card in her handwriting for this delicious Chile Relleno casserole. It's a great thing to make if you have leftover pot roast—though I'll cook one up just for this dish. Hatch green chiles (in a can) are easy to find if you're on the West Coast, and easier to find now on the East. This cheesy, addictive dish is definitely a crowd pleaser, but you can scale down the proportions and throw it together for your nearest and dearest. Mamá, this one's for you.
June's Chile Relleno Casserole
serves 8-10
— 3 cans

fire-roasted whole green chiles (21 ozs)

— 1/2 pound

sharp cheddar

— 1/2 pound

Monterey jack

— 3 eggs

— 2 tablespoons

all-purpose flour

—

sea salt & pepper, to taste

— 1 13-ounce can

evaporated milk

— 1 cup

tomato sauce

— 1 cup

enchilada sauce (as spicy as you like)

— 3 cups

diced cooked beef (leftover chuck roast is perfect)

— 2 tablespoons

olive oil

— 1 clove

garlic, smashed

— 1/2 cup

pepitas (pumpkin seeds)

— 3/4 cup

raisins

— 1

apple

— 1/2 cup

beef stock
Preheat oven to 400 degrees.
Heat olive oil in a large sauté pan and cook onion and garlic until lightly browned. Add cooked meat, pepitas, raisins, apple and beef stock and cook until softened and well melded. Set aside.
Combine enchilada sauce and tomato sauce in a bowl. Combine two cheeses in another bowl.
Split chiles and discard stems and seeds. Line a deep baking dish with a layer of chiles, then a layer of the beef mixture, then a layer of the cheeses. Continue until you use all ingredients, reserving enough cheese for a top layer.
Combine milk, eggs and flour, and season with salt and pepper. Beat until foamy and pour over everything. Bake until set, about 30 minutes.
Remove from oven and cover with combined tomato and enchilada sauces. Top with layer of grated cheeses. Return to oven and bake until bubbling and browned, another 30-45 minutes. Remove from oven and let sit 15 minutes before serving.

  Download Recipe