Jump To Recipe
by Liz
March 18, 2013

This post may contain affiliate links.
These vegan TVP tacos are a deliciously spicy recipe for your next taco night! Textured vegetable protein, made from soy, is a "meaty" plant-based alternative to your favorite taco filling!
What is TVP?
TVP stands for Textured Vegetable Protein. It's a soy-based protein that comes dried, meaning it's shelf stable and lasts a long time. The texture reminds me of soft rice, but Alex said it reminded him of really finely ground beef. (I can't remember what ground beef tastes like.) It doesn't really have any flavor on its own but it takes on other flavors really well, kind of like tofu.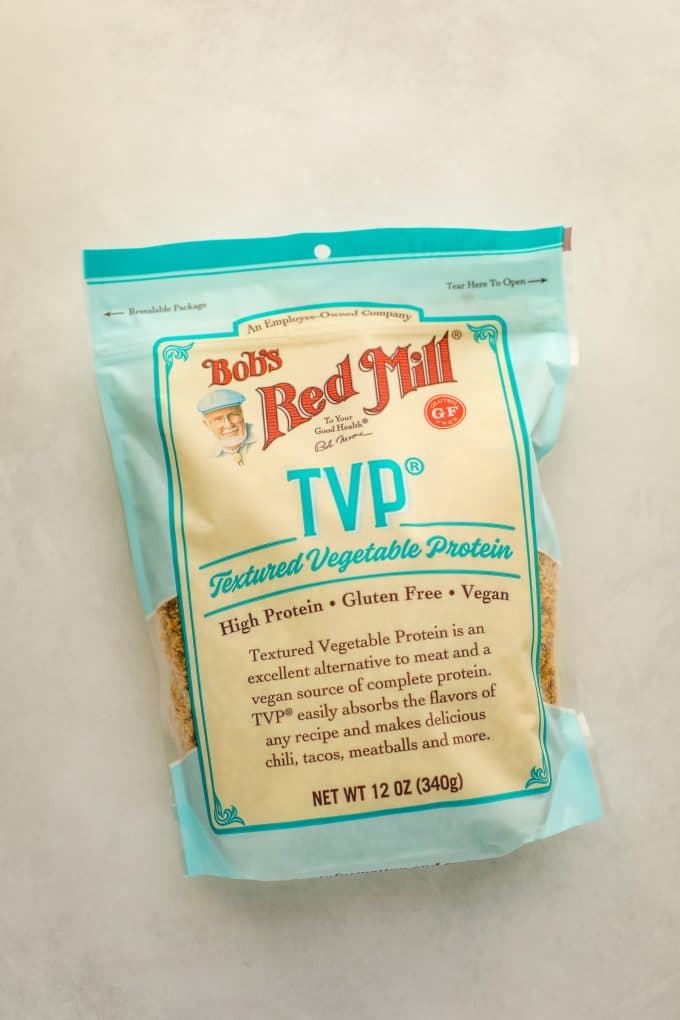 Where to Buy TVP
It can be a little hard to find, but I've found it at Whole Foods, local markets, and on Amazon. It's a very inexpensive source of protein and it doesn't expire quickly. Even once it's open, you can keep it in your fridge for months!
Is TVP Healthy?
Yes! It's made from soy so it's high in protein and fiber and it's fat-free. One serving is only 90 calories but it contains 13g of protein. It's a great option for vegetarians and vegans! You can get the full nutritional info of TVP here. You could even add TVP into meat like ground beef for burgers and tacos.
TVP Taco Ingredients
Textured Vegetable Protein– This soy based protein creates the "meat" for these tacos.
Water– A little water helps hydrate the dried TVP.
Chili powder– If you like a little heat, you can add extra chili powder!
Smoked paprika– I love the flavor of smoked paprika but you can use regular paprika if that's what you have.
Garlic powder– This adds a lovely layer of flavor to the tacos.
Cumin– This earthy, citrusy spice is a classic in tacos.
Tortillas– I prefer flour tortillas but you can use corn tortillas, if you like.
Mexican Black Beans– I like using this recipe for seasoned black beans but you can use plain blacked beans if you like.
Salsa– I like a chunky tomato salsa.
Avocado– Creamy avocado is a great balance to the TVP.
Cilantro– Fresh cilantro adds a fresh, citrusy flavor to the tacos.
How to Make TVP Tacos
This recipe is incredibly simple because TVP is easy to cook! Add 1 cup of TVP to a large bowl. Cover with 1 cup of boiling water and stir.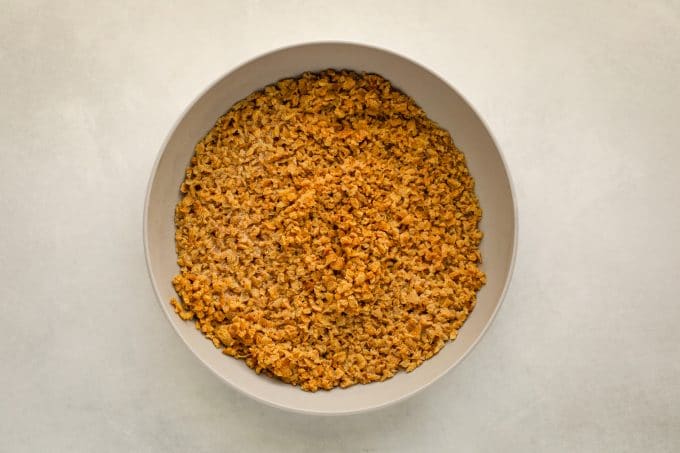 Add the spices to the bowl and stir to combine.
Let sit for 3-5 minutes, then fluff with a fork. Add the TVP mixture to a taco shell and add your favorite toppings!
The Best Seasonings for TVP Tacos
For this recipe, I used a combination of chili powder, smoked paprika, cumin, garlic powder, and soy sauce. The soy sauce adds a salty, umami flavor. You could also use your favorite store-bought taco seasoning or try this homemade taco seasoning recipe. Feel free to get creative with hot sauce and salsa, to add a spicy kick!
Mexican Black Beans
I like using these Mexican Black Beans in the tacos because it adds even more flavor to this dish. But if you don't have time to prepare these black beans, you can substitute with canned black beans. Warm them over the stove or in the microwave and drain before adding to the tacos.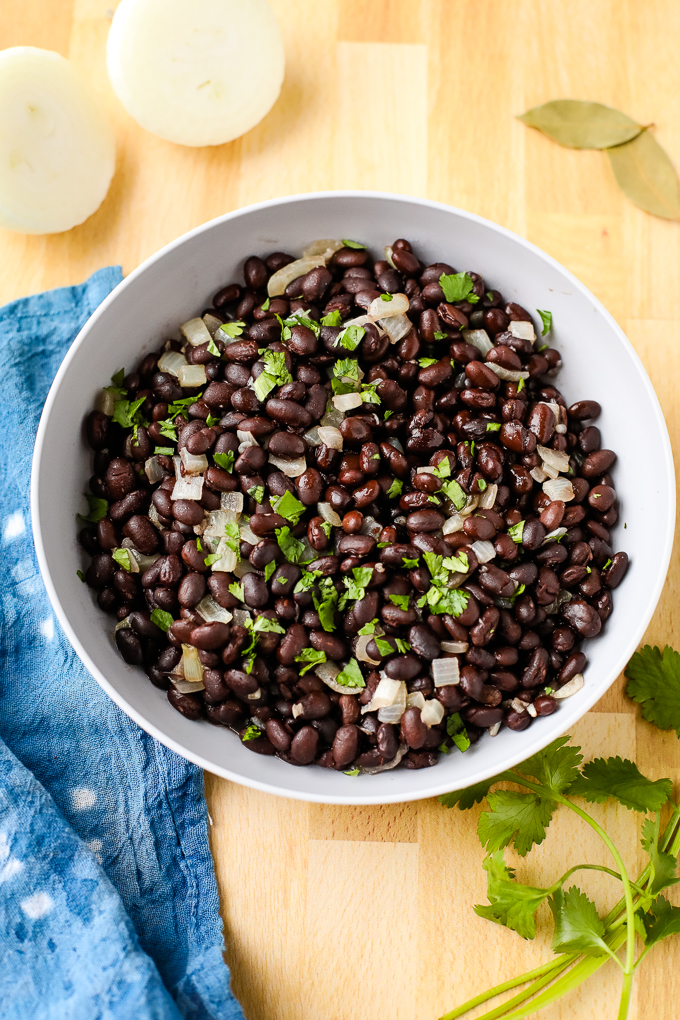 More Taco Recipes
Lentil Tacos– If you're looking for another protein-filled taco recipe, try these delicious lentil tacos! They're deliciously seasoned and they'll keep you satisfied, no meat required.
Vegan Broccoli Tacos– Broccoli in a taco? Why not! These roasted broccoli tacos are drizzled with a cilantro lime sauce for a flavor-packed, plant-based meal.
Brussels Sprout Tacos– These brussels sprout tacos are covered with a spicy chili sauce for an unexpectedly delicious taco!
Print
---
Description
These vegan TVP tacos are a deliciously spicy recipe for your next taco night! Textured vegetable protein, made from soy, is a "meaty" plant-based alternative to your favorite taco filling!
---
1

cup

textured vegetable protein

1

cup

water

1 teaspoon

chili powder

1 teaspoon

smoked paprika

1/2 teaspoon

garlic powder

1/4 teaspoon

cumin

6

corn or flour tortillas

1 1/2

cups

of Mexican Black Beans (or 1 15oz can black beans)

1/2

cup

salsa or pico de gallo

1

avocado, sliced
Handful fresh cilantro, chopped
---
Bring one cup of water to a boil, and then add in the TVP.
Remove from heat, stir in the chili powder, paprika, garlic powder, and cumin, and let stand.
Cook the black beans over medium heat for 3-4 minutes until heated.
In each taco shell or tortilla, add a scoop of TVP, a scoop of black beans, pico de gallo, avocado, and cilantro.
---
Keywords: TVP Tacos
Side Dish Ideas
Looking for the perfect side dish to serve with these tacos? Here are a few of my favorites!
Mexican Street Corn Salad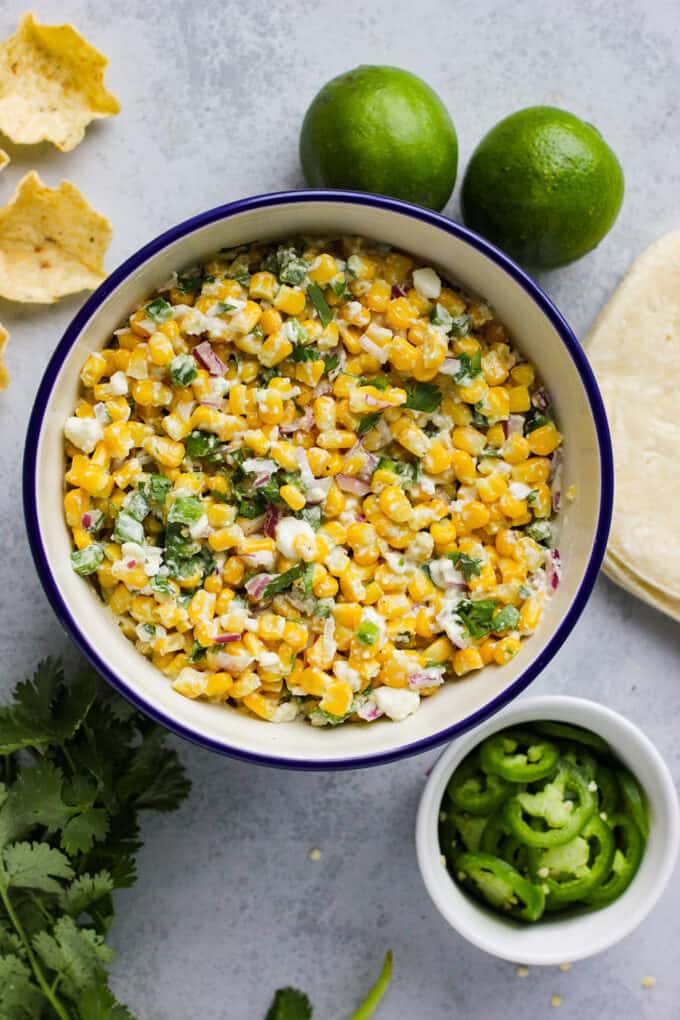 Rice Cooker Mexican Rice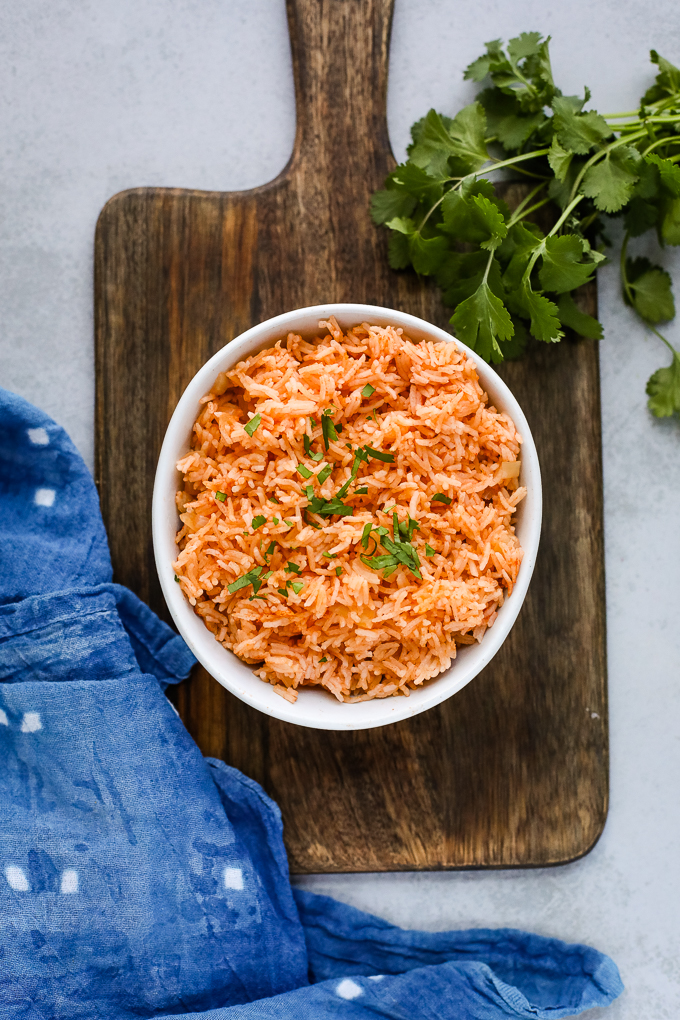 If you have questions about TVP, leave them in the comments below!
This post was originally published in March 2013. Updated June 2021.
originally posted March 18, 2013 (updated October 9, 2021) by Liz

categories: Dinner
30 comments